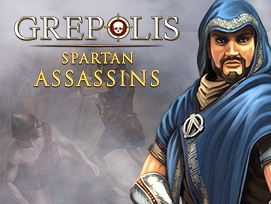 Play now for free!
Update to Version 2.94
(created on 2015-08-23 at 12:54 )
On Wednesday, August 26th Grepolis will be updated to version 2.94. As always there will be a short downtime while the update is applied. Click for a full list of changes and
more information
Team Grepolis Needs You!
(created on 2014-07-19 at 16:53 )
We are looking for volunteers from our player base to Join our moderation team. Click for
more information
Play now for free!